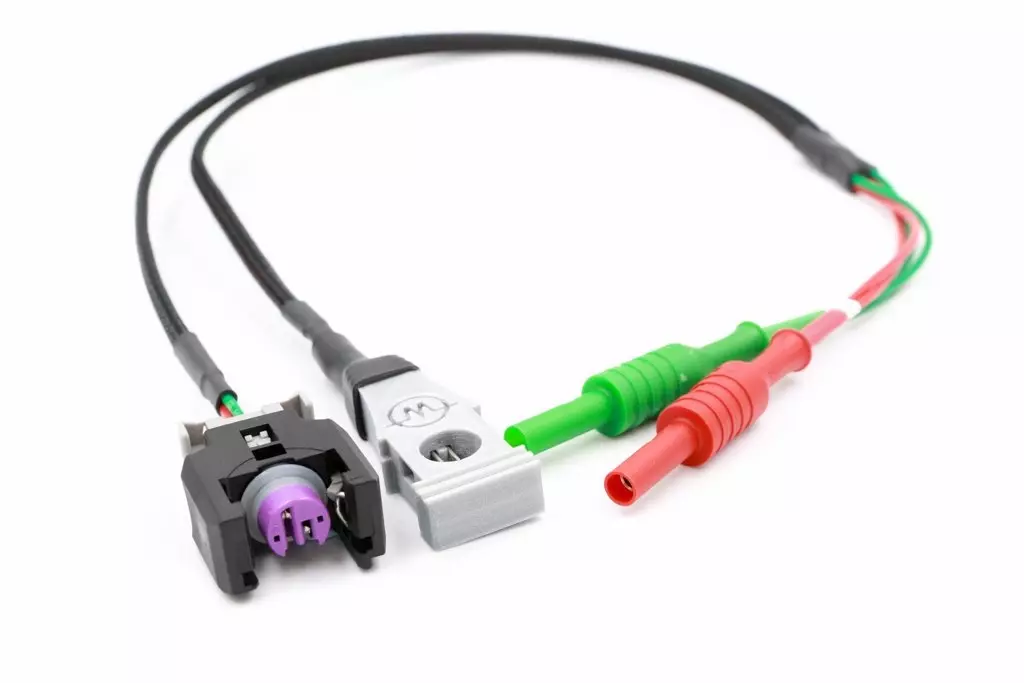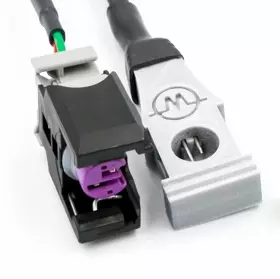 Delphi Injector Automotive Breakout Lead for Diagnostics
2pin Delphi Injector Automotive Breakout Lead for Vehicle Diagnostics
Warwick Test Supplies are pleased to announce the release of a new automotive diagnostic breakout lead to assist automotive technicians in identifying root cause faults in vehicles.
This Delphi injector breakout cable features the larger Delphi v2 Injector connector that is commonly found on Mercedes Sprinter vans and other vehicles.  The male connector is a permanent fixture of the injector so this breakout lead utilises a bespoke 3D printed connector, designed and manufactured in house, to enable the full breakout connection.  Using the breakout lead allows automotive technicians to quickly find the cause of electrical faults with common rail Delphi injectors.  
Go beyond automotive fault codes and diagnose an injectors electronic circuits to identify the root cause of the problem with this breakout Lead.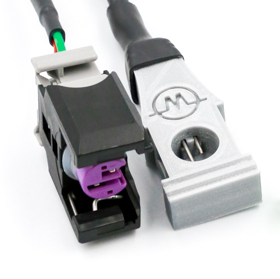 Delphi Automotive Connector Breakout Lead - Diagnostic Examples;
Line continuity and insulation testing;
Measurement of Voltage with an oscilloscope or Multimeter;
Measurement of Current with a Current Clamp;
Prevents damage to Automotive connectors caused by using inappropriate connectors or probing pins.
The Delphi 2way Automotive Connector Breakout leads require a BNC to 4mm Banana Plug Patch Lead to connect to either a handheld or PC based automotive oscilloscope. Popular Automotive instruments include; PicoScope, TiePie, CarScope, Snap-On MODIS and VERSUS, Hantek, Sealey and Bosch.
Specialists in Automotive Diagnostic Breakout Leads
Warwick Test Supplies offers a range of automotive diagnostic breakout leads for the most common automotive connectors from various brands in the automotive industry such as Bosch, Delphi, Deutsch, AMP,, SCI and Kostal.
Broken a connector or have damaged terminals?  No problem, as we supply automotive connector kits with all the housings, terminals and plugs etc included to save you time and hassle in tracking down the right part or component.
---