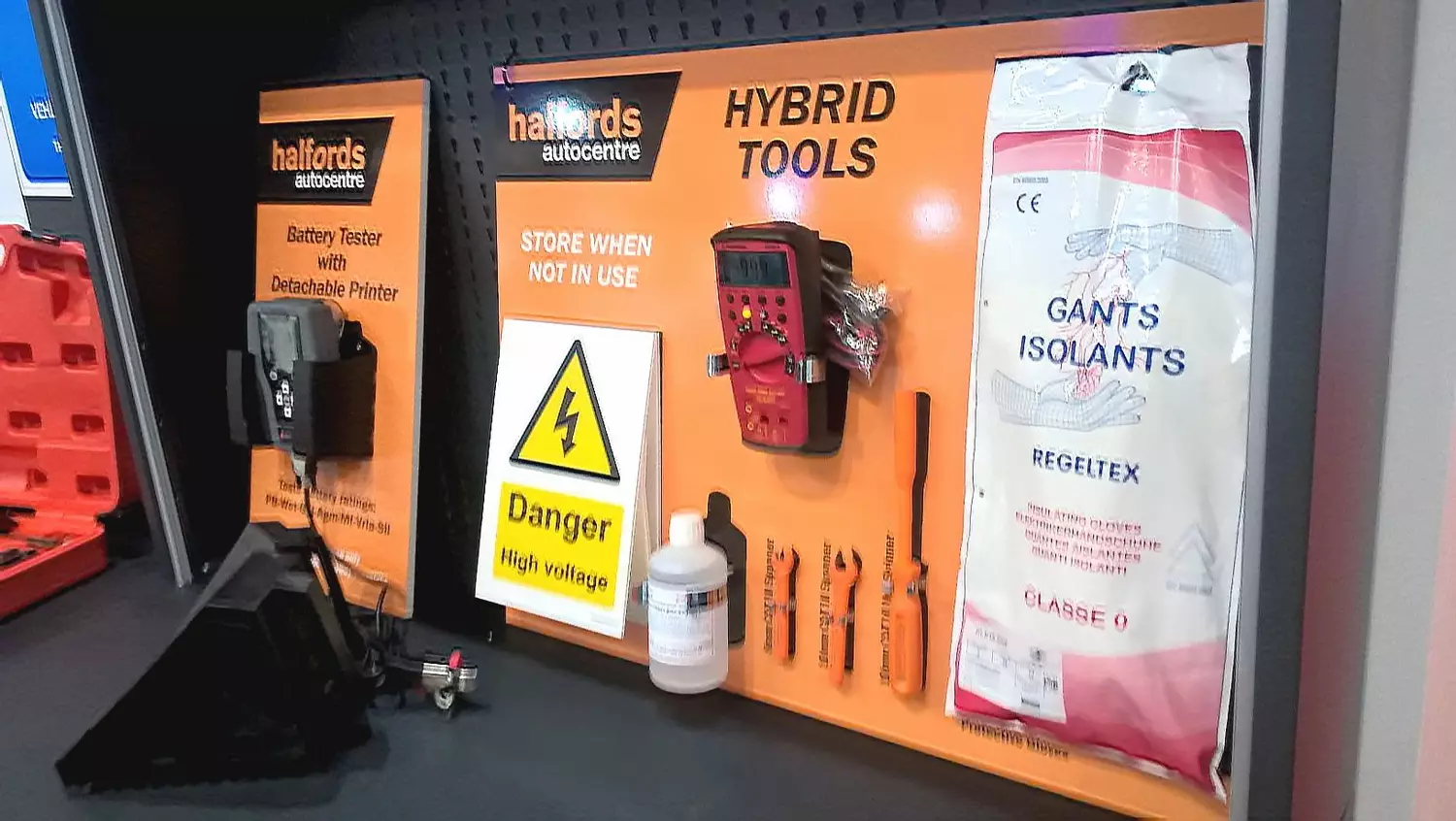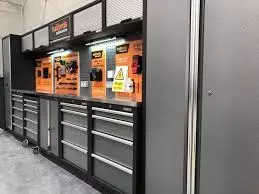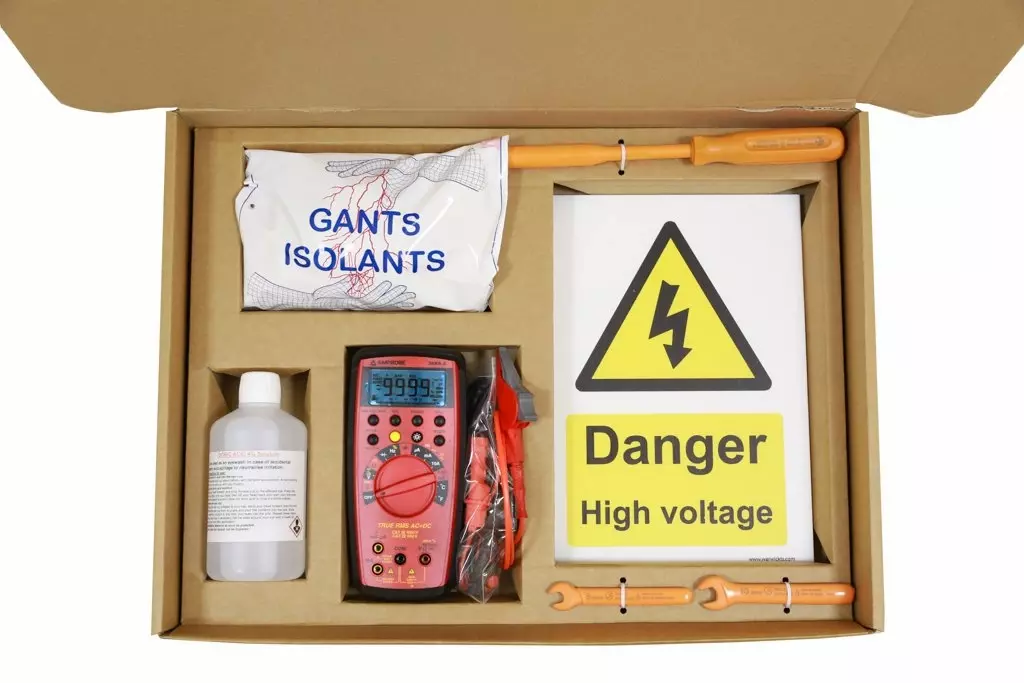 Hybrid and EV Safety Kit on Show at Automecanika 2018.
Halfords use our Hybrid and EV Safety Kit. Nice to see it on display at Automechnika 2018 in Birmingham.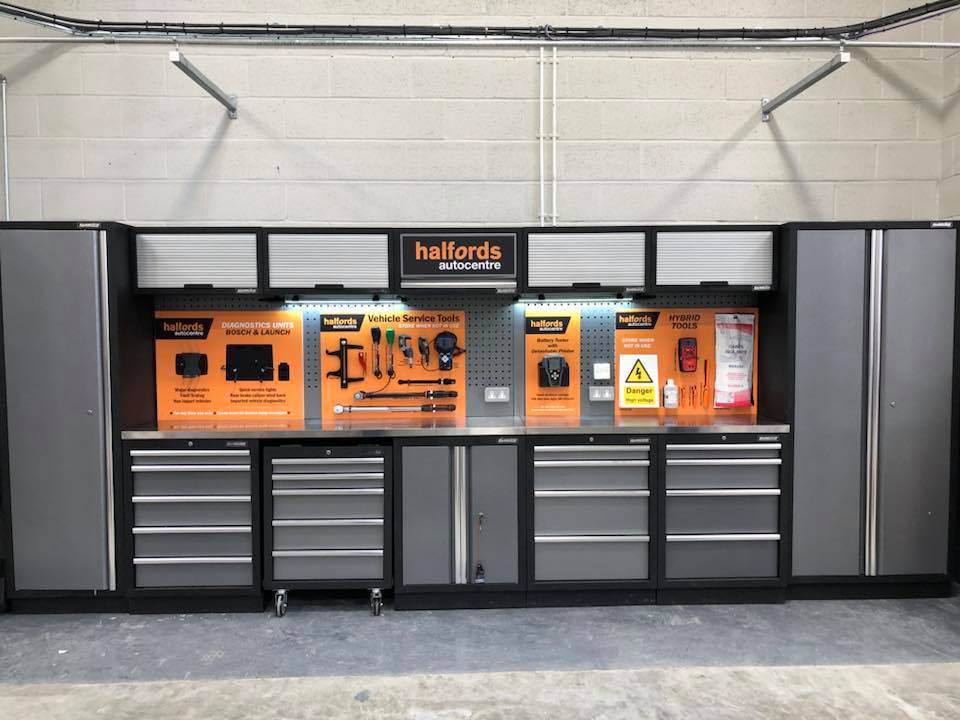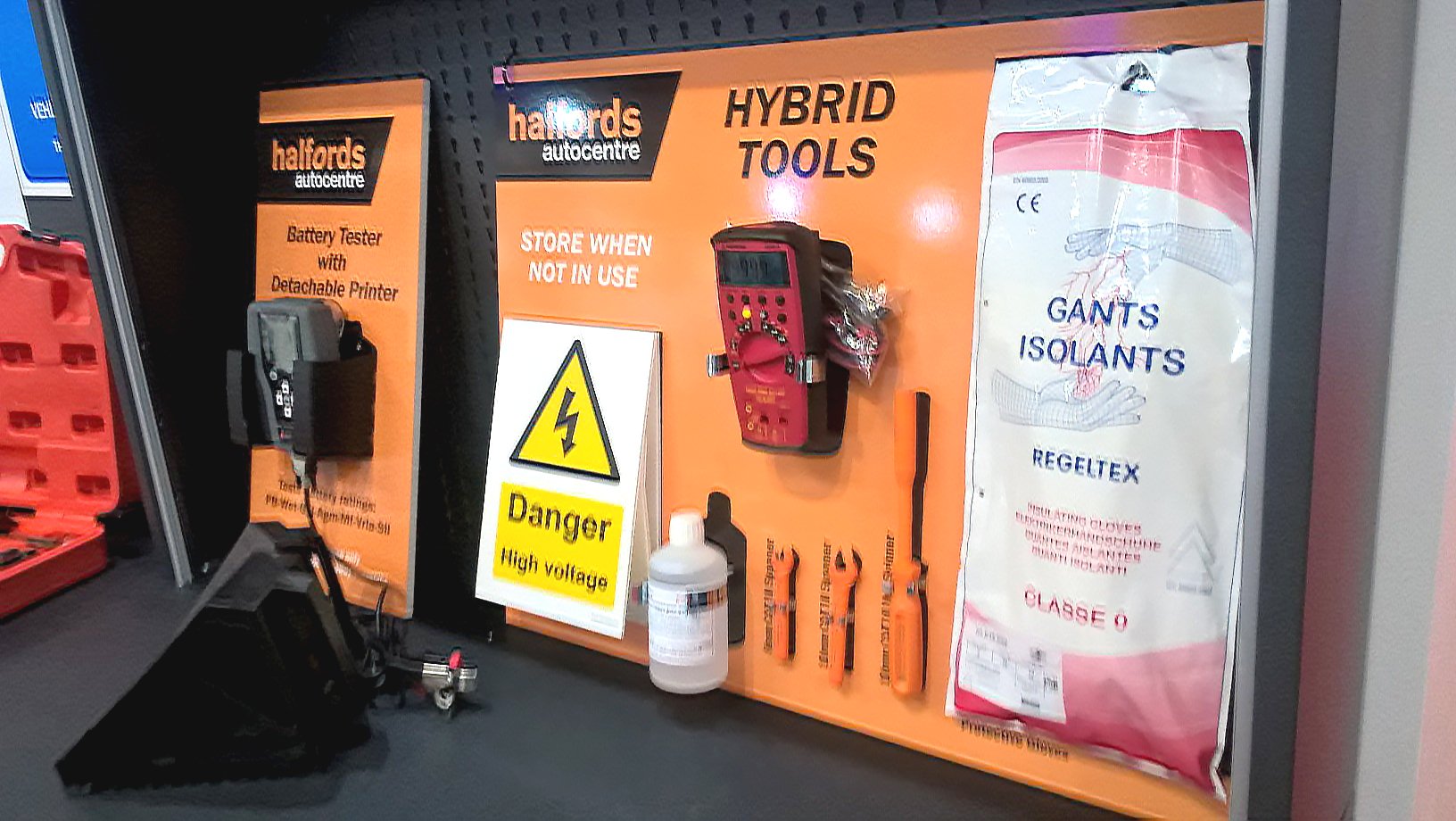 Halfords chose our Hybrid and Electric Vehicle (EV) safety kit to fulfil its workshops health and safety requirements when working on these types of vehicles, you can too.
The number of Hybrid and EV's on Great Britian's roads are climbing at a rapid rate. It is now that many first adopters' cars are due their 1st MOT and many are looking for main dealer alternatives to service and repair their vehicles as they fall out of warranty. If you own or manage a vehicle workshop the time is right to get yourself and staff trained, as the list of potential customers is growing at an exponential rate and will eventually be the main stay of the market as traditional Internal Combustion Engines (ICE) are replaced by alternatives. Find out more of about required standards, training and gain advice from the Hybrid and Electric Vehicle Repair Alliance (HEVRA).
One of the requirements to meet professional and safety standards is to have a range of tools and equipment to ensure the safety of technicians working on vehicles. Our Hybrid and EV Safety Kit will assist you to meet part of that requirement.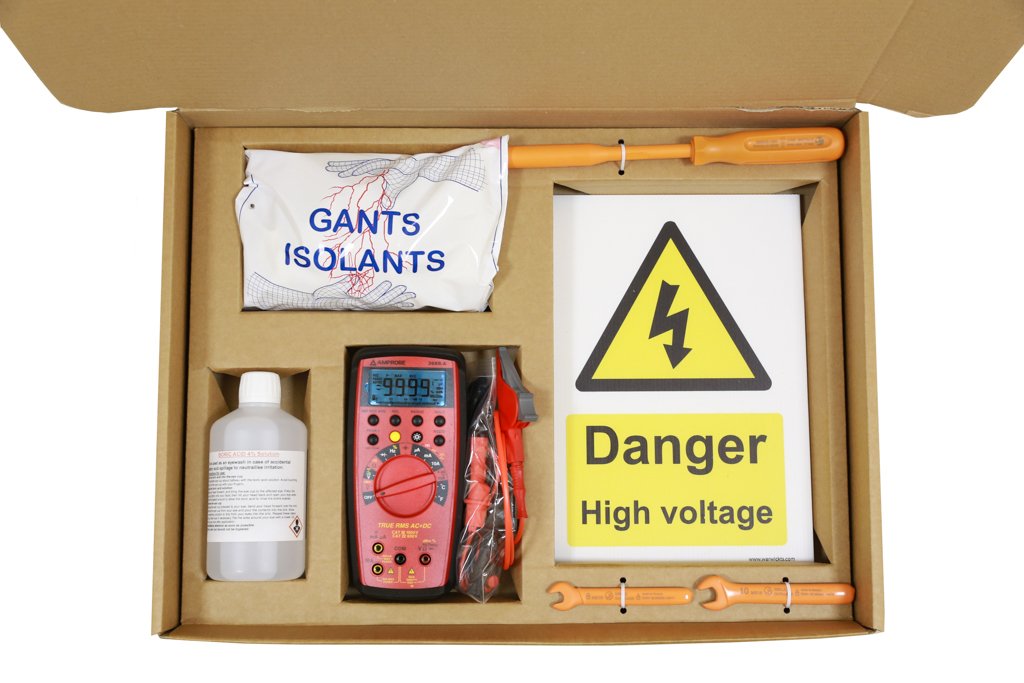 Feel free to contact us for more information.....
---