We have moved location
Warwick Test Supplies has moved to Droxford near Southampton.
After a large number of years located in the midlands area the company has moved location to near the South coast. All our telephone numbers and email addresses remain the same.
Our new facility has been specifically designed with our manufacturing and distribution operations in mind and along with some new staff will enable us to have smoother production and logistics processes as well as the ability to grow.
Our new facility is located in a lovely rural area of Hampshire. Its amazing to the sense the change of well-being in the working environment when moving from an industrial heart-zone to a rural area where staff can see and feel the changing in seasons and watch wildlife and livestock grow and adapt to their surroundings. As an added bonus we are located right next to a brewery - Bowman Ales (Hampshire's worst kept secret!)
Our new members also bring new energy and enthusiasm into our processes which will enhance the the service we provide to our customers and our relationships we have with our suppliers.
Please feel free to drop us a line and arrange a visit.
Our new location is shown on our contact page.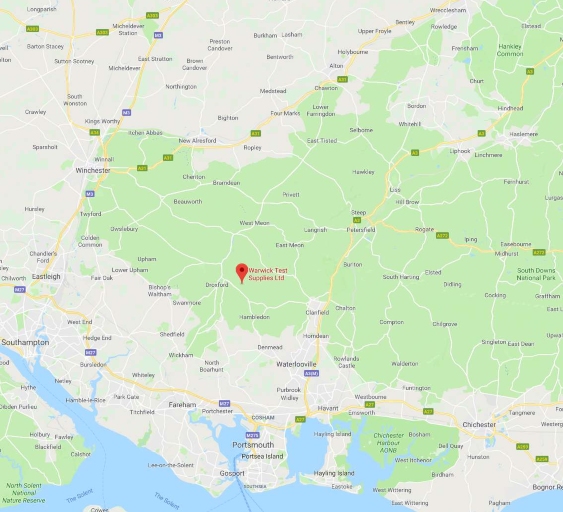 ---