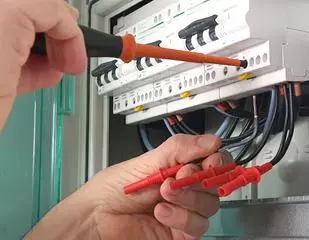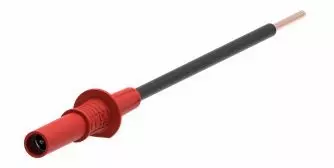 **New** CAT III 1000V Screw Terminal Flexible Test Adapter
AdaBV-140 CAT III 1000V Screw Terminal Flexible Adapter
A new product for the electrical installation testing of electrical boards, consumer units and other electrical switches that utilise screw terminals. This new AdaBV-140 screw terminal flexible adapter is rated at CAT III 1000V that enables additional safety for a technician conducting these tests, even when live voltage is present. It meets the safety requirements for testing of 3-phase electrical boards.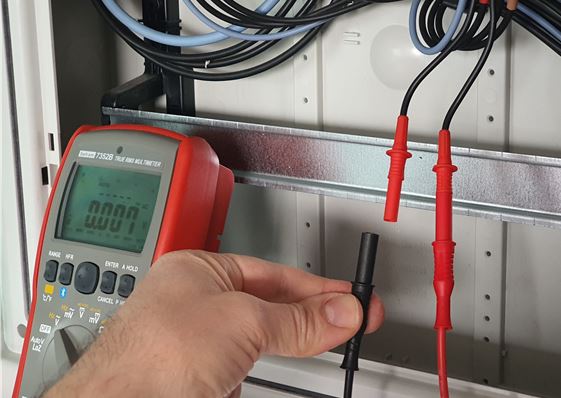 The AdaBV140 consists of a 2.50mm2 insulated flexible solid copper conductor and shrouded 4mm Banana socket with a finger guard to protect against inadvertent touching of a conductor under test. The 4mm socket enables connection to common electrical test and measurement equipment such as multimeters, power analysers, insulation testers and oscilloscopes.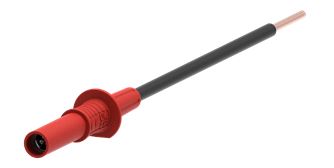 The flexible nature of the adapter enables the connection of test equipment even in the most cramped and tight spaces.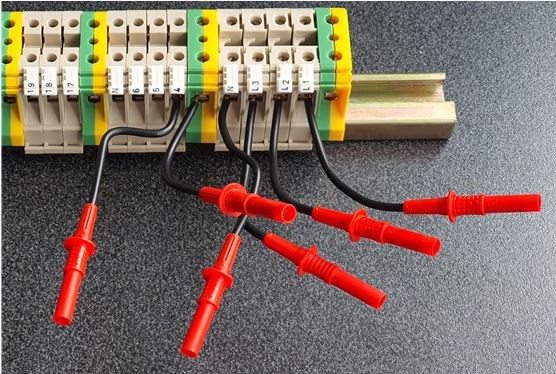 Once connected to the screw terminal the protective finger guard enables technicians to connect and disconnect measuring devices even when live voltage is present.
Available in the following colours:
Black
Red
Yellow
Green
Blue
White
---