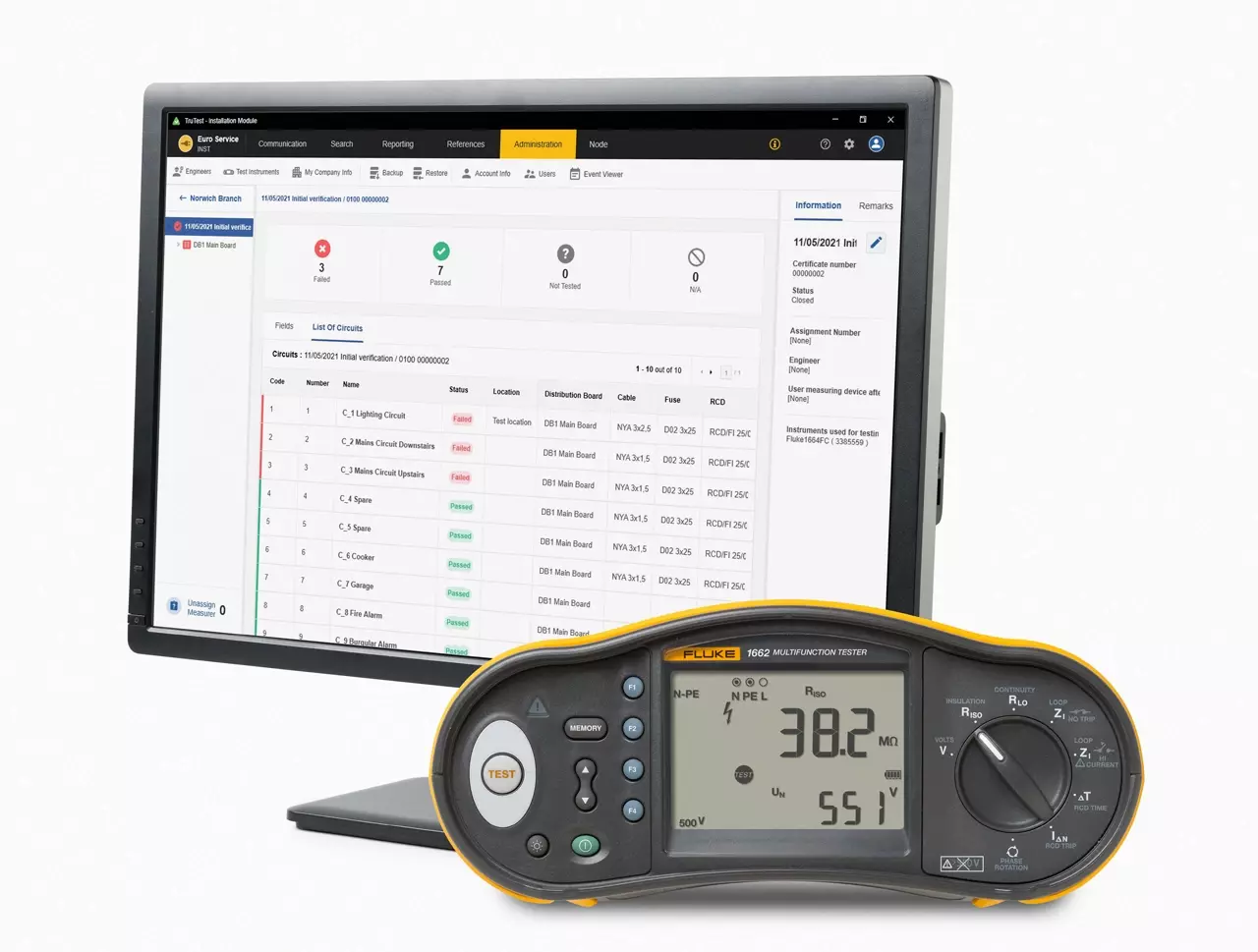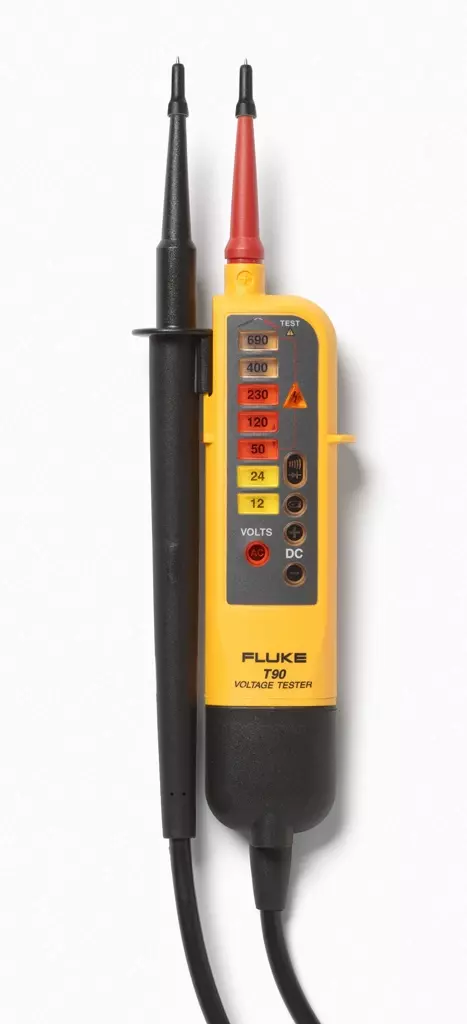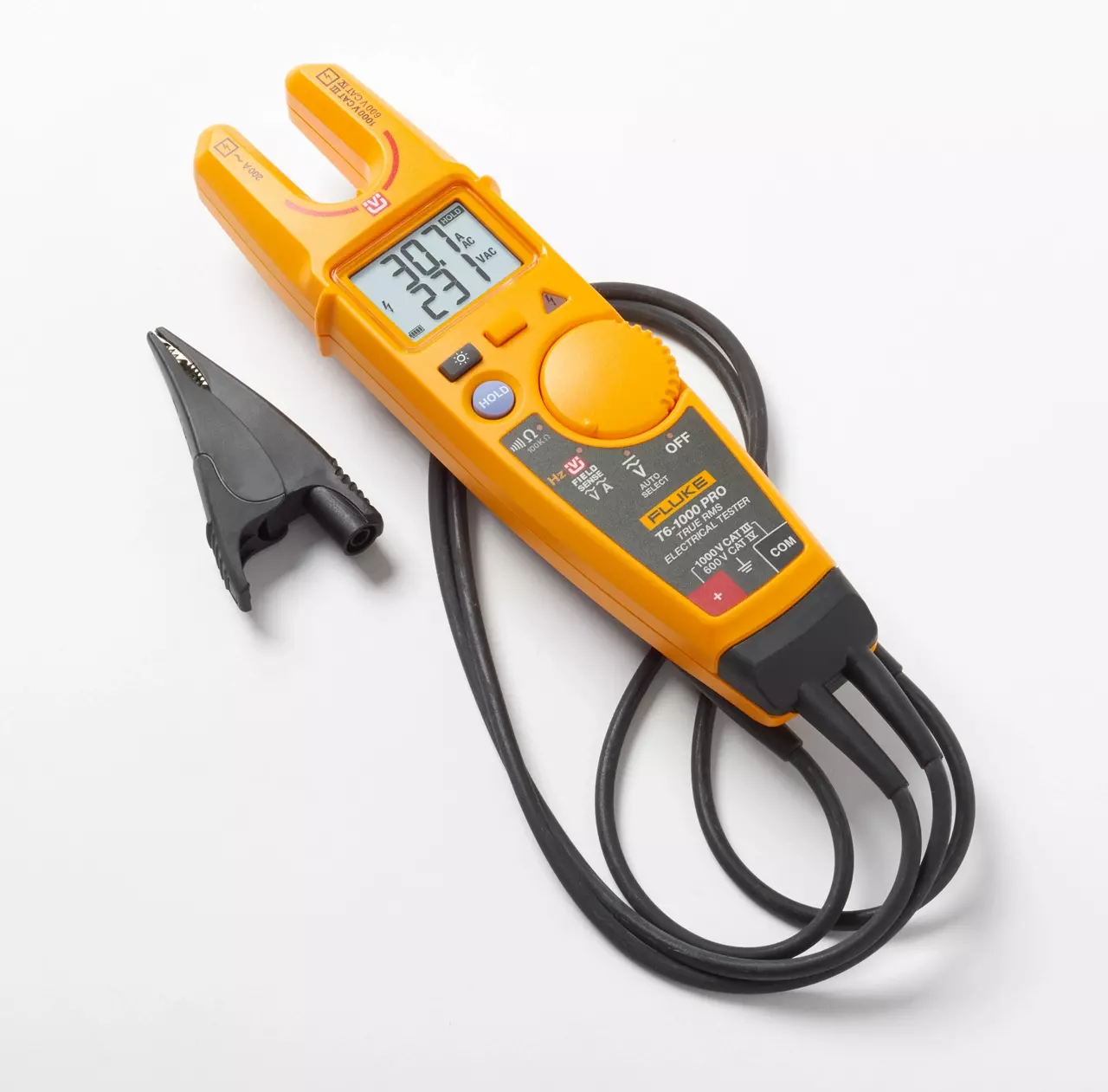 Fluke 1660 series Installation Testers - Autumn Special Offers
Fluke Autumn Special Offers
Available for order from 01 September 2022 until 31st December 2022, Fluke have put some special pricing deals together on their popular 1660 series installation testers. Choosing either the 1662, 1663 or 1664FC Installation Testers there are bundles available including access to the Fluke TruTest software, or by purchasing one of the Installation Testers then you can claim a free Voltage and Continuity tester.
Fluke 1660 Series Installation Testers
The 1660 series of installation testers are multi-function testers that take a wide ranging series of readings to assist the user when testing installations. They are the only installation testers available that help prevent damage to connected appliances, by conducting an 'Insulation Pre-Test' and providing a visual warning if connected appliances are detected. Another helpful feature is the switchable auto start for RCD and loop tests, saving time. The Testers also allow users to send wirelessly via a smart device directly from the field, via the Fluke Connect system.
Measurements available are:
Measurement function
Voltage & frequency
Wiring polarity checker, detects broken N wires
Insulation resistance
Continuity & resistance
Measure motor windings with continuity test
Loop & line resistance
Prospective earth fault current (PEFC/IK)
Prospective short-circuit current (PSC/IK)
RCD switching time
RCD tripping level (ramp test)
Measures trip time & current for RCD type A & AC in one test
RCD variable current
Automatic RCD test sequence
Phase sequence indicator
Fluke TruTest Software
These testers can now be bought, on offer, bundled together with the TruTest Advanced Software.
The Fluke TruTest software is designed to eliminate the hassle associated with traditional electrical system data management and reporting. Whether you are testing appliances in an office, verifying repairs in a workshop or performing annual inspections, the software provides proper data management solutions which allows the production of easy-to-understand reports for clients and users. Compatible with a growing list of Fluke and Beha-Amprobe test and measurement devices TruTest Software allows you to quickly import measurement results directly from your test instruments, manage files transferred from instruments, or manually enter the data as required.
With a streamlined user interface and intuitive workflow, measurement data can easily be formatted into printable test certificates and reports complete with your company logo and electronic signature.
Easily manage measurement data
Quickly create test certificates and reports
Free updates for 5 years after installation
Easy data collection and database transfers
Enables manual data entry
Intuitive user interface
Fast and simple operations


Buy an Installation Tester -- Get a selected Voltage tester FREE.
If the TruTest software is not of use, then Fluke are also offering an offer where the purchase of a qualifying Installation Tester will also come with a free Voltage and Continuity Tester.
The options are:
Buy a 1662 Installation Tester - get a free T90 Voltage Tester
Buy a 1663 Installation Tester - get a free T110 Voltage Tester
Buy a 1664FC Installation Tester - get a free T6-1000 Voltage Tester.
Any of these offers can now be ordered via the special offers page of the website here: Fluke Autumn Special Offers
---