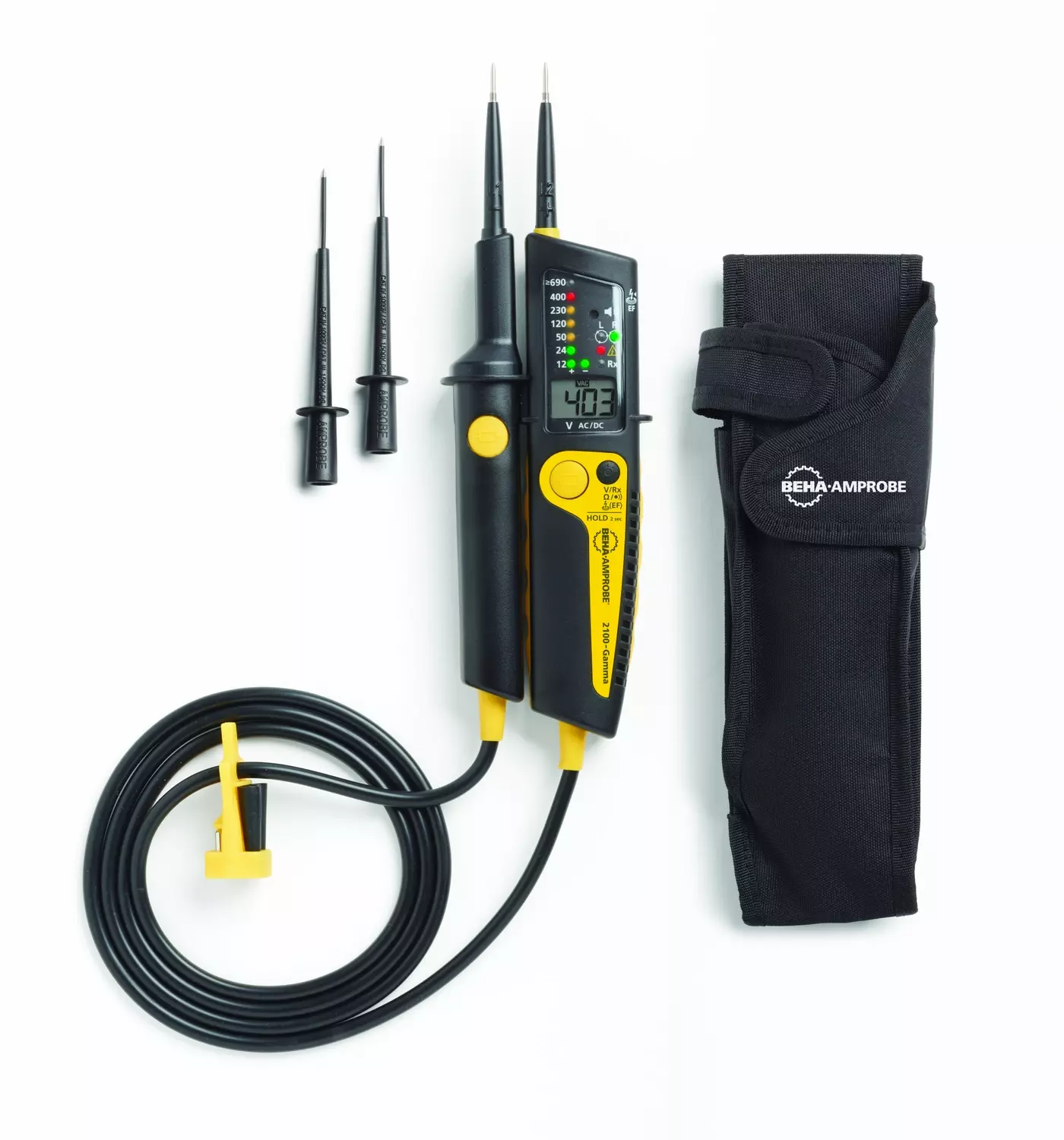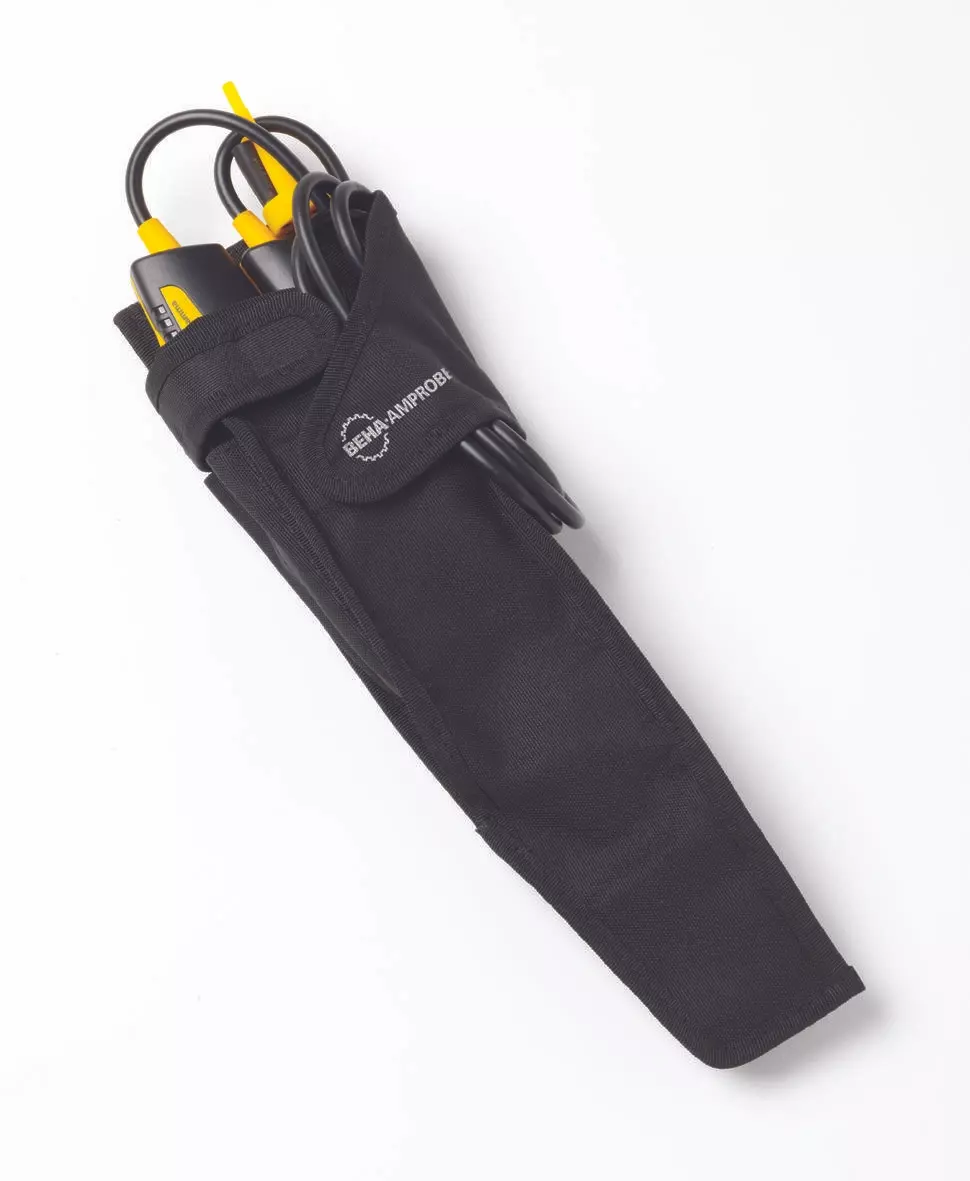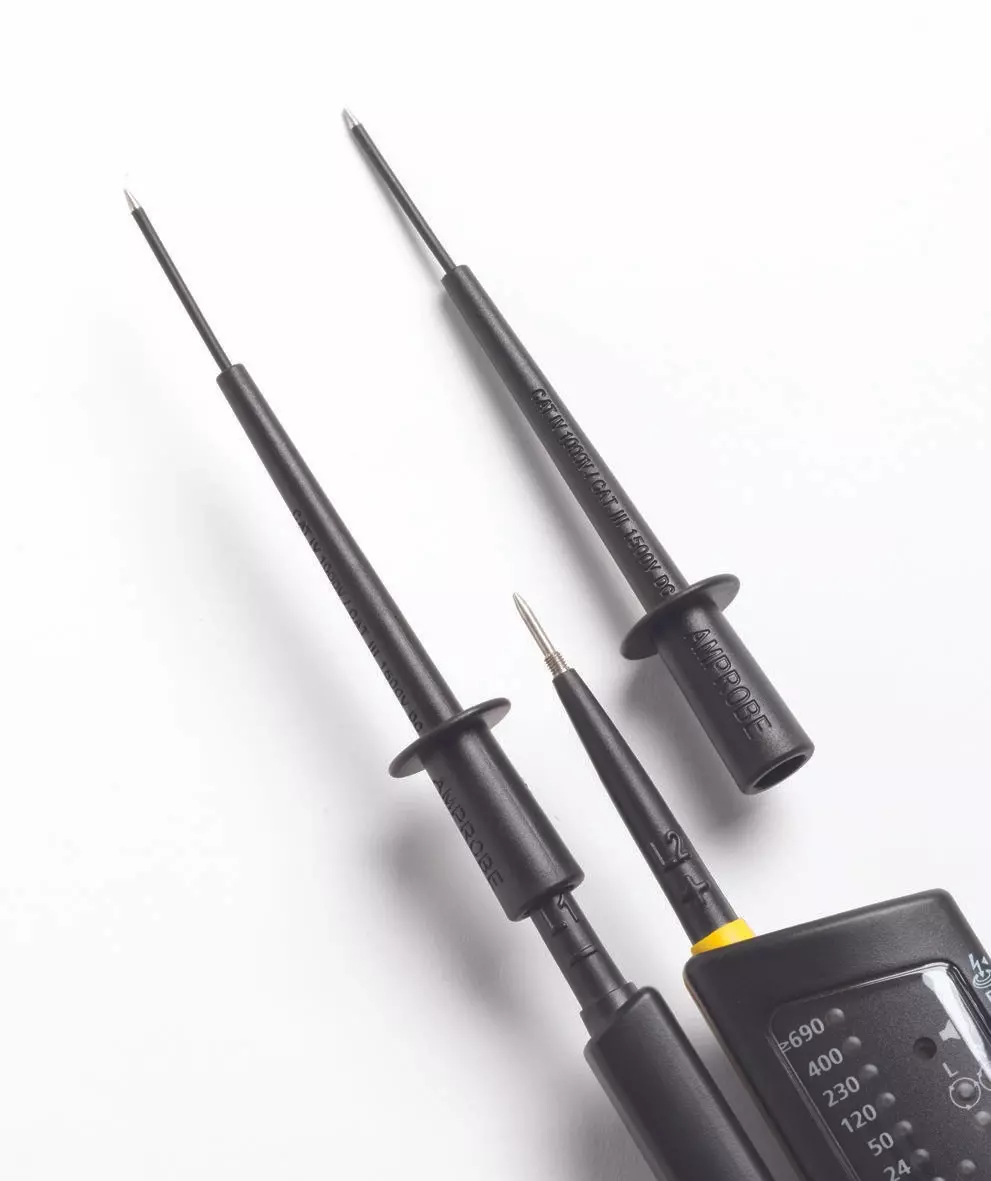 Amprobe 2100-GAMMA PRO Electric Tester Kit
Amprobe 2100-GAMMA PRO Electric Tester Kit
A new test kit containing the Amprobe 2100 voltage tester, Probe test probe extenders and a holster to house it in. Voltage and continuity tester with phase sequence indication, resistance measurement and NCV. Extremely robust tester with doubly insulated wires. No unintentional triggering of RCD/FI circuit breakers and can be used with fast single-handed testing of power sockets with 19 mm contact clearance, without the probe coming away from the unit. Measurement points can also be lit with the integral white LED. Extenders allow you to take voltage measurements in tight spaces and hard to access parts. The extenders ensure reliable contact without compromising safety, and are especially designed to allow measurement at fuse switch disconnectors and at busbars inside switchboards.
The kit contains:
2100-GAMMA voltage tester.
2100-ACC Probe test probe extenders.
CC-2100 holster.
Safety requirements for electrical switchboards are getting more rigorous and electrical parts are increasingly protected by covers to ensure they won't be accidently touched. As electrical contact points become more covered, it is becoming harder to ensure reliable contact for testing without having to remove protective covers.
Test probes on average voltage testers are generally too short for these enhanced isolators, making it difficult to measure voltage.
The kit is perfect for anyone requiring a reliable two pole voltage tester for voltage and continuity checks in hard to reach places.
Amprobe 2100-GAMMA:
CAT IV 600V/CAT III 100V
LCD readout of voltages up to 1000V AC/1200V DC
Voltage and Continuity readings
Digital LCD 12…1000 V AC/ 1200 V DC
Measures resistance up to 1999 Ohm
Optical and acoustic continuity and voltage test
Low resistance continuity measurement <10...50 Ohm
Patented phase rotation indicator, no 3rd hand required
Single-pole phase test
Polarity
Non-contact voltage (NCV/EF) detection.
Switchable load (load tester) of 300 W at 1000 VAC / 420 W at 1200 VDC via two push buttons, triggering a RCD/FI up to 30 mA
IP 64, water and dust-resistant
Integrated probe-tip protection for reducing the danger of injuries.
The probe extenders:
CAT IV 1000V/ CAT III 1500V
Are especially designed to be used at fuse switch disconnectors and busbars inside switchboards with isolators and isolation switches.
Fit on all Amprobe 2100 testers as well as the Fluke T90/110/130/150
---