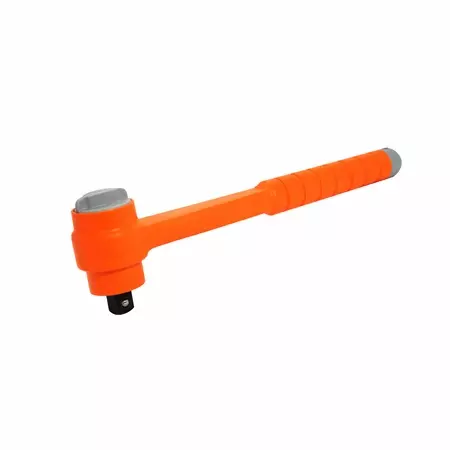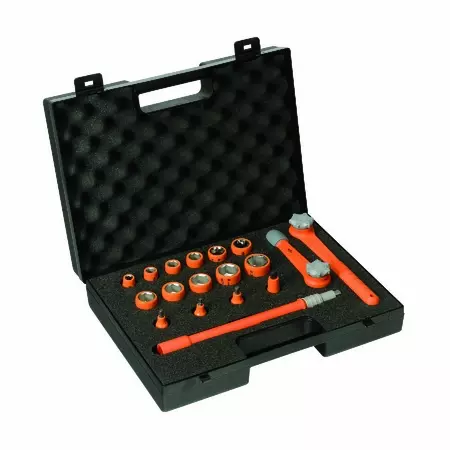 Sibille Insulated Tools for EVs and PHEVs
Insulated Test Tools: EV & PHEVs Applications
Introducing newly available Insulated Torque Wrenches and Sockets Sets from Sibille Fameca Electric (SFE). All certified to EN 60900 / IEC 60900 / ISO 1174-1 / ISO 3315 standards and designed to perform in the workshop.  Ensure technician safety whilst working on Electric Vehicles (EVs) and Plug in Hybrid Electric Vehicles (PHEVs) with these additions to our portfolio of EV and PHEV tools and equipment.
If you ever need to remove a nut, bolt or connection where high voltage may be present then ensure that you tighten or reconnect it with the correct torque setting using an insulated torque wrench.  Failure to use the correct torque can result in a loose or too tight fit at the connection face causing high resistance, excessive heat generation and over demand of the electrical circuit.
Prevent the risk of danger from electric vehicles and prepare your toolbox with insulated tools you can rely on.   
Why buy Certified Insulated Tools?
1000V Insulated tools are crucial when conducting work on or near live EV or PHEV high voltage circuits or battery packs. They provide significant protection in situations where it may not be possible to disconnect or prevent current flow in the circuit.  Insulated tools protect the user from a potentially severe or fatal shock where unexpected situations may occur, such as short circuits, breakdown of insulation or where the live status of a circuit maybe unclear or is misidentified. Without suitable precautions and use of suitable tools the technician is at great risk of a serious incident. 
Warwick Test Supplies New Insulated Test Tool Selection
Discover premium Insulated test tools suitable for working on EV and PHEVs;
---