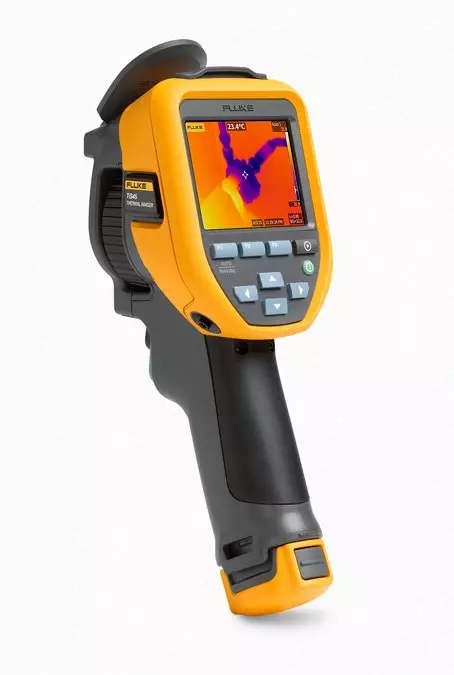 Save over £500 on Fluke TiS45 Performance Thermal Camera
Price Promo on TiS 45 TI Camera - Save over £500!
Don't miss out on this super deal. Order before 25th Sep 2018 to take advantage of this offer and get yourself a Fluke Performance Series TiS45 Thermal Camera. If you are looking at purchasing a quality thermal imaging camera then don't miss this opportunity.
The Fluke Performance Series TiS45 suits the widest range of maintenance applications for technicians and contractors. This thermal cameras is affordable and feature rich. The camera produces good quality images with easy operation for quick scans and/or intermittent inspections. Electricians and technicians can increase the speed of inspecting and repairing with the TiS45 Infrared Camera's 160x120 resolution and manual focus.
Troubleshoot faster with 160x120 resolution
Capture optimal images from as close as 0.15m (6in) with manual focus
Get quality images at a distance with a D:S of 257:1
See more and analyse faster with IR-Fusion® blending and picture-in-picture
Get 33% more viewing area inspecting with a 3.5 inch, 320x240 LCD Screen
Know your power level – rechargeable batteries with level indicator
Rugged and reliable
Check out the deal here....
---